Shopping Basket
Your Basket is Empty
There was an error with PayPal
Click here to try again
Thank you for your business!
You should receive an order confirmation from Paypal shortly.
Exit Shopping Basket
Dr. Brenetia Ad​ams-Robinson

​Transformational Life Strategist / Author
"Ushering Transformation for Joy-Filled Living!"
Dr. Bre's Blog focuses on topics related to destiny living, pursuing purpose, living in peace, finding one's path to success, and living an authentic life -  personally and professionally.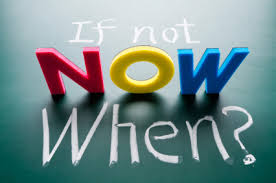 We are just 3 days from the end of not only the current year, but from the end of the current decade! By December 31st, what will you be able to say you did with your 8760 hours of 2019? What have you achieved in this decade? Did you make the changes your wanted to make? W...
Read Full Post »
When you think of a winner, what comes to mind?
What do you see in your minds eye when you 'see' a winner?
What does a winner look like in your mind?
One author wrote that "a winner is someone who accepts a win or a lo...
Read Full Post »
Greetings Readers:),
Christmas is definitely a time to give and receive. Unfortunately, many have allowed the commercialism of the season to become more of a focus than the true spirit of the season. For a lot of people, the stress of buying gifts is so nerve wrecking and stressful that many don't enjoy this time of year and for the most part wait with baited breath for the season to end. They have forgotten that the season is not about gift giving alone. It is so ...
Read Full Post »
/