Shopping Basket
Your Basket is Empty
There was an error with PayPal
Click here to try again
Thank you for your business!
You should receive an order confirmation from Paypal shortly.
Exit Shopping Basket
Dr. Brenetia Ad​ams-Robinson

​Transformational Life Strategist / Author
"Ushering Transformation for Joy-Filled Living!"
| | |
| --- | --- |
| Posted on 6 December, 2020 at 22:40 | |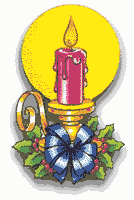 Although it may sound like a cliché'; it is none the less true. Christmas is truly the most amazing time of the year. A time of joy, rejuvenation, celebration, and preparation for what's to come. The pandemic has truly made this the most difficult season that many have ever experienced. The U.S. and the world at large have been hit with some massive, unexpected ordeals. The pandemic has hit the economy with lives lost and jobs obliterated. Racial unrest has shaken the core of our nation. And recently, the political chaos has most of us holding our shaking heads in our hands. Yes, the issues have left some with residue of sadness, confusion, and some fear. But these are the very reason, it is time for some real Christmas cheer.
Unfortunately, many have allowed the commercialism of the season to become more of a focus than the true spirit of the season. For a lot of people, if there is no money to buy lots of gifts or the possibilities of large scale face to face gatherings is limited, they are questioning if there will be a Christmas. Well, let me fist address that faulty thought process…and, yes, I said faulty. Let's start with the gift giving. Although the season is about giving, we must put that concept in the right perspective. It is not just about wrapping a pretty store purchased gift, and getting it under someone's tree. That is truly short-sighted. Those with that mindset have forgotten that the season is not about gift giving alone. It is so much more.
It's about the spirit of giving, which may be a gift, but may also be your time, your talents, your love, your encouragement, or your assistance. It's about family bonding and doing things together as a family that you don't otherwise have a chance to do. I once asked my youngest son, who was a teenager at the time, to summarize what Christmas means to him. His exact words, "It's a special time of year for family to enjoy each other, spend time together, be happy, and escape any bad things that happened the rest of the year. Too many people get too bogged down in the gift giving." That, to me, sums up what Christmas should mean, especially this year, when we need a real moment to exhale and embrace joy.
So how do you have that family time and embrace joy in this season of the pandemic and social distancing? The answer is one of my favorite concepts in life…strategic planning:). I already see the frown on your face as you ask…what the heck is she talking about? It means you have to take time to plan out how you can think outside the box of what you might be used to; and figure out how you can enjoy each other and still be safe. That answer may be different based on your family dynamic. So, let me give you a couple of ideas to get the ball rolling on how you can begin to create the spirit of Christmas for family fun this season.
1. First…change your focus. Remember the true meaning for this season. It is not about the commercial side of gift giving. It's about the ultimate gift…God showing His overwhelming love for us in sending us Jesus Christ. When we celebrate Christmas, we are celebrating love in its truest form. We are celebrating hope and the possibilities in the gift we are given each day when we wake up with new opportunities. What the opportunities are is what you decide to make it. Start with a mindset of unlimited possibilities, and be willing to step outside what's always been.
2. For those who have a phobia related to technology and all of the potential of your cell phones…get over it. I have a ministry to help individuals live empowered. Pre-pandemic, for the women's leg of the ministry, we had monthly face-2-face women's breakfasts that were so engaging and so much fun. When the pandemic hit, I realized quickly that suspending the fellowships was not an option. So, I had to pivot and figure out how to do something different. We shifted to having Zoom meeting and began to have them biweekly instead of monthly. It has been absolutely phenomenal! So, step one…have a virtual family meeting now and give everyone an opportunity to give their 2 cents concerning how to make this season's celebration one you will never forget. You can use Zoom, Skype, Facetime, Google Hangout, or any other platform that works. Get a couple of the teen involved and have them research what might be best for the number of family members you will ultimately be planning for. They will love it!
3. Incorporate a virtual Christmas 'Love You Fest' as a possible activity for Christmas day. That's simply a Zoom, Skype, or other platform family meeting to talk to each other, open one gift while in the meeting so joy can be shared with gift exchange.
4. If money is tight, consider some type of limitation on gift costs or gift giving. Now we know children want something under the tree. So, limit the gift purchase for the children only. Grown folk can get over it. If you all decide to give gifts to adult family members, you can put a limit on gift cost; or you can agree to hand made gifts. This should be one of the topics in your virtual family planning meeting.
5. Use all your potential resources for children gift buying. If children gift buying is difficult, tap into all your resources. Not only organizations that might be able to assist in getting gifts for the little ones; but this might also be a good time to lay down pride and see if a family member who is in a good place financially, might be able and open to helping you put a smile on your child's face. Now don't go to anyone who is ungracious, unkind, or manipulative. You don't want anyone holding anything over your head or making you feel belittled. Pray for them, and keep it moving. If you seek God's guidance on who to approach, you may find someone with a giving heart, who will feel blessed to be able to help you.
6. If you decide to have a limited family gathering in the home, be strategic in who is invited into the home and how interactions will be managed. Be sure that anyone who is invited is COVID19 free.
Christmas is a time for family and saturating each other with love. That does not mean that you all have to be physically in the same space. Over the next week, I'll be sharing some other ideas related to celebrating this most wonderful time of the year and enjoying Christmas traditions, despite the pandemic.
If you have any ideas you have to help my readers maximize the season, I'd love to share them. Send your questions, comments and suggestions! Connect with me at [email protected]
May this season be your best yet!
Categories: Family Dynamic, Youth Issues, Faith
/