Shopping Basket
Your Basket is Empty
There was an error with PayPal
Click here to try again
Thank you for your business!
You should receive an order confirmation from Paypal shortly.
Exit Shopping Basket
Dr. Brenetia Ad​ams-Robinson

​Transformational Life Strategist / Author
"Ushering Transformation for Joy-Filled Living!"
| | |
| --- | --- |
| Posted on 12 December, 2020 at 1:25 | |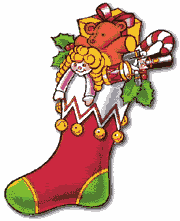 In the first volume in the series on maximizing the joy of Christmas during the pandemic, we reviewed how to appreciate this beautiful time of the year when some find it difficult to genuinely enjoy this wonderful Season. In this volume, I want to talk about how to maintain that spirit of joy and why it is so important that you do so.
During this pandemic, fear and worry have become a normal part of everyday dialogue. These two detriments to real joy are the body's human reaction to situations which you can't control that negatively impacts your life, your family, or your well-being. Some say these two responses are unavoidable and just a fact of life. I don't take that position or accept that as truth for those who say you serve an almighty God.
His Word tells us clearly, "do not fear, for I am with you; do not be dismayed, for I am your God. I will strengthen you and help you; I will uphold you with my righteous right hand" (Isaiah 41:10). Joshua 1:9 says, "have I not commanded you? Be strong and courageous. Do not be afraid; do not be discouraged, for the LORD your God will be with you wherever you go." Translation…He's got your back! So, allowing fear and worry to become your constant companions and long time friends is not something you have to endure. These negative companions not only undermine your capacity to truly embrace the joy of life and the amazing spirit of this Season, dwelling in these emotions long term will have negative impact on your body and health.
When you are in a place of fear and worry, automatically your beathing rate increases, your heart rate escalates, peripheral blood vessels (which includes blood vessels outside of your heart) constrict, and your muscles tense. These responses can result in aches and pains causing headaches, back pain, as well as pain and weakness in the extremities, especially your legs. It speeds up the aging process, often leaves individuals prone to depression, and leave the body feeling tired and stressed. Long term, these negative responses weakens the body's immune system, increasing the body's risk to infections and viruses, including the virus that causes COVID19. Needless to say, dwelling in a place of fear and worry about this crazy pandemic, may very well increase your risk of the very thing you are worrying about. Believe it or not, this is only a partial list of the impact of these negative emotions.
It is imperative during this Season that you position you and your family to embrace and maintain a spirit of joy, not fear and worry. So how do you find and maintain joy in all you do this Season and beyond? Here are a few ideas:
1. Start with an attitude of gratitude - Count it all joy knowing the trials of your faith will magnify your patience. In other words, know that life's trials are not meant to beat you down, but grow and strengthen you. Start and end each day with at least three (3) reasons to be grateful. And don't say you have nothing to be grateful for. If you are reading this, reason one is that you woke up this morning with a functional mind. This gratitude check will improve your mood, your mindset, your physical health, and usher in a positive feel to your entire day. Consciously think about and be grateful for the things in your normal day that have not changed during this pandemic. Those things, no matter how small, are also thing you should be grateful for.
2. Spend time with the God who made you – Take time each morning as you think about the things you have to be grateful for to remember who you should thank for those things. Take time to listen to music that ushers in His presence. Read a scripture that brings you assurance that you are already victorious over all adversity. Pray…and take time to listen for His response. Be still, be quiet, and feel His loving presence that is So very comforting.
3. Take pleasure in the small things – I'm a quarter Blackfoot Indian, so I study al little bit about my Indian heritage. There is an Indian saying that there are 2 keys to enjoying life…1) Don't sweat the small stuff; 2) Everything is small stuff. When you think about how big your God is, that needs to be your greatest truism in life. Remind yourself that no issue or problem is bigger than the God you serve! When worry or fear try to sneak in, do small things that make you happy and bring your joy, especially during this season of sheltering in place.  That simple action will get your mind off of the problem, and focused on the joy of life.
4. Maximize your online interactions – As I said in last week's blog, get over your hesitation and fear of the Internet. During this time of the pandemic and sheltering in place, use social media to connect and stay connected to family and friends. Online can be better than face-to-face when you think about the number of connections you can make. Schedule times to talk, to celebrate, to come together, and to do fun things. Be creative; step outside of your comfort zone.
5. Focus on what you can do, not what you can't - Keep the 'glass half full' versus 'glass half empty' mentality. Realize that for any negative thought you have, there is always a positive. You just have to care enough to find it; and meditate on it. This will quickly become a mindset that you won't want to let go of. It will help create a constant feeling of joy and gratitude.
6. Get outside of yourself - Become other-focused rather than you-focused. How can you help others during this Season, and where can you serve? Although you can't interact now the way you could last year, there are still organizations that need volunteers. Call them and find out what you can do to give of yourself. It gives you such an amazing feeling of appreciation for who God made you to be. It could be something as simple as sending hand-written cards to nursing homes, first responders, or healthcare workers. Again...think outside the box!
7. Usher the spirit of Christmas in your atmosphere - Make your home as festive as possible. Decorate…go overboard:). Try new baking recipes; let the smell of Christmas saturate your home; then share the goodies with family, neighbors, and friends. Blast Christmas music, make some homemade decorations for your tree, make a wreath. What better time of year to let your imagination soar with new ideas and possibilities. Fight fear and worry with joy, hope, and activities.
8. Embrace peace and remember whose you are – Let the joy of why you celebrate and who you celebrate saturate your spirit.  Embrace the first part of the Serenity Prayer as your lifeline to peace.  Let it resonate in your mind and spirit when worry or fear attack:
God grant me the serenity
To accept the things I cannot change;
Courage to change the things I can;
And wisdom to know the difference.
I hope this helps propel your spirit of joy despite the negativity. Focus on the good, and watch God magnify more good in your life.
Next week, we'll get into creating and maintaining your traditions during the pandemic. If you have any ideas you would like to share with my readers, please do so. Connect with me at [email protected] Until then…be phenomenally blessed!
Categories: Faith, Christian Living, Joy-Filled Living
/