Shopping Basket
Your Basket is Empty
There was an error with PayPal
Click here to try again
Thank you for your business!
You should receive an order confirmation from Paypal shortly.
Exit Shopping Basket
Dr. Brenetia Ad​ams-Robinson

​Transformational Life Strategist / Author
"Ushering Transformation for Joy-Filled Living!"
| | |
| --- | --- |
| Posted on 21 December, 2020 at 0:45 | |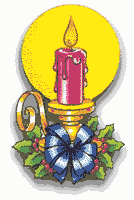 Can you believe it…we are 5 days from the most wonderful day of the year in the most unusual year many of us have ever experienced! I don't know about you, but even in this pandemic, I am truly enjoying this season. But I have always been a Christmasholic; so, I refuse to let anything upset my Christmas Spirit!:)
In my last Christmas 2020 blog, I wanted to provide a few suggestions related to keeping your Christmas traditions alive and popping. Christmas traditions really do enhance the joy of the season. So in this season, what traditions will you stand firm on to ensure that you and your family still celebrate Christ and His amazing birth with excitement? I asked that questions to the phenomenal women in my ministry's Woman2Woman Christmas Fellowship on Saturday, and had some wonderful ideas…traditions that they refuse to give up, but will do in safety, during this different season.
Your Children Will See Christmas Through Your Eyes. Remember that your kids are going to see Christmas how you see Christmas. If you dwell on what you don't have or make the gifts received the biggest part of the season, you will see greed and selfishness reflected in their eyes. If you take delight in the smallest of things during the season, you will see the beauty of the true spirit of Christmas looking at you throughout the season in their eyes.
Through traditions, family members find security in the fact that no matter what things change, there are things they can depend upon for joy and consistency. If your family does not have firm traditions or if you are looking for new ideas, read on. Each family has its own personality, its own characteristics, its own way of being. So, over these days coming into Christmas day, think about ideas that you can incorporate into your family dynamic.  As always, think outside the box.
The Christmas Story:  We have a few Christmas traditions that my grown kids won't even entertain us not doing each year.  One of our family's cherished traditions is something my ex-husband and I began when our kiddos were very young, my eldest is now 38. I love ceramics, and made a beautiful ceramic scene of the manger layout with each piece a separate figure, including Baby Jesus being separate from the manger. When we set up the manger, Baby Jesus is hidden out of site; the rest of the scene is laid out. As excited as the kids were, before one gift was opened on Christmas day, we read the Christmas story, Luke, chapter 2 (also found in Matthew). When the reader reads that the angel declares a Savior is born, Baby Jesus is taken from its hidden place and placed in the manger, and we sing a Christmas song. We let them know that the reason we give and receive gifts on Christmas day is in honor of the gift God gave unto us…Jesus Christ. Today, this tradition is so special to us as a family. My grandchildren, college age, now volunteer to read the story!
Here are a couple of other pandemic safe ideas:
Family Movie Night: Identify a night dedicated to watching Christmas or other inspirational, uplifting movies. For those in the home, make it cozy by having everyone get comfortable. Put on PJs, get your pillows and blankets, make popcorn, hot chocolate, etc. This simple family activity will be a special way to bond and have some Christmas fun. The great part about this tradition is that it does not have to end on Christmas Day. Make it your family activity night to keep the family in tune with each other all year long. You can even include family who are not under your roof during this time of sheltering in place by patching in to Zoom or other platform on the laptop, and chat back and forth with extended family and friends while watching the movie.  It will still be just as much fun to virtually fuss at the family member who won't shut up during the really good scenes:D.
Christmas Tour of the Town: During this season, you can only do this with those in the home with you, or a select few with whom you interact who you are sure are COVID free. Choose an evening to take a driving tour through an area of your town that has the most beautifully decorated neighborhoods. As lame as your teens will tell you this sounds, it's a wondrous thing to see the lights and displays at Christmas. It has a way of infusing everyone with a little Christmas magic, even when they don't know they want it. This is also a great time to talk, laugh, sing, and bond as a family.
Whatever your Christmas traditions have been, don't let the pandemic take the joy of that activity away from your family this coming week. It may take some shifting or changing some components to ensure safety of your family members, but you can maintain traditions to let your family know the joy of Christmas still reigns strong. Be it giving gifts to a needy family, feeding the hungry, taking 'pamper me' kits to an elder home, giving to the homeless, having a Christmas recipe cookoff with the family bakers, making homemade ornaments, or whatever unique activity that bonds your family…find a way to make the joy happen.
Be a representative of the Christ who died for you, and make giving more important than receiving. Make this season a season of love, joy, and celebration of His birth!  Although we know Jesus was not born during this month per se, this is the time we honor His birth and the amazing gift of love from the God we serve. Jesus is the Reason for the Season! Celebrate Him! 
Have a very, very Merry Christmas!!!
Categories: Family Dynamic, Holiday Joy, Faith
/