Shopping Basket
Your Basket is Empty
There was an error with PayPal
Click here to try again
Thank you for your business!
You should receive an order confirmation from Paypal shortly.
Exit Shopping Basket
Dr. Brenetia Ad​ams-Robinson

​Transformational Life Strategist / Author
"Ushering Transformation for Joy-Filled Living!"
| | |
| --- | --- |
| Posted on 3 January, 2021 at 16:20 | |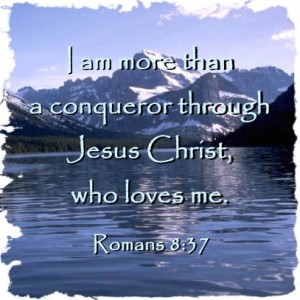 What is God calling you to do in this wonderful New Year? What does He want to release through you to the world for the good of the kingdom in 2021? What has He been cultivating in you, that it is time to give birth to?
To prepare for that next level, you must position with the right focus and mindset in order to see it manifest. Below are essential strategies to ensure you conquer your 2021!
Look back on your past with the right vision. Looking back on yesterday with a woe-is-me mindset, will undermine you moving forward. Learn and grow from every issue, setback, disappointment, trauma, or ordeal you went through in 2020, in order to position to conquer 2021. Zechariah 1:4
Let nothing shake your peace. Nothing and no one is worth your peace. Take up permanent residence at the corner of "Peace Lane" & "Don't Even Go There Boulevard"; and let everyone know that you steadfastly refuse to move. Philippians 4:6-13
Don't let your physical space limit your mental potential. We may have been shut-in in 2020, and may be shut-in a bit more in 2021. However, you don't have to be shut-in mentally. You must push your mind and spirit past how you feel or what you see to boldly step out on revelation (see it in the spirit) and declaration (say it with authority. Psalm 119:96
Believe you can have what God says. You are a vessel chosen by God with amazing promises on your life. Believe in yourself enough to claim every promise as His vessel. Whatever you desire, He is ready to provide. Mark 11:24
Remember that with God all things are possible. It is generally not failure that we fear, but overwhelming success. The greater the success, the greater the responsibility to do what God says. However, you cannot let the fear of greatness keep you from your promise. Push past the negativity and fear to boldly pursue your impossible. Know that your "impossible great" is God's easy. Matthew 19:26
Know that you are never alone on your destiny journey. Your journey to your next level will sometimes get lonely. However, you must know that not only has God gone ahead of you and prepared the way, He is also with you and has your back. Now all you need to do is be brave and step. Deuteronomy 31:6-8
Release your wilderness mentality. After the Israelites left Egypt, they engaged in 21 major rebellious events while in the wilderness prior to entering Canaan. Although they wanted the promise of what was ahead, they allowed doubt, fear, and disbelief to separate them from God's promises. As you embark on 2021, don't bring your wilderness mindset with you. It will invariably position you for failure.
Believe in your capacity to achieve what you desire. The spiritual significance of the number 2 is union or coming together, while number 1 represents primacy or preeminence. Together, number 21 is a representation of a season when you can connect to your position of prominence in the body of Christ…connect to your purpose. However, if you don't believe you are worthy of the greatness of that position, you will never see it manifest in your life. 2 Thessalonians 1:11
Realize that you are in a season to begin anew. As you lived through the things of the past, what you learned has made you stronger and more powerful than you can ever imagine. Now you just have to take your position in your new season to soar with authority. Isaiah 40:31
Don't continue to abide with the unwise. In your position of strength, you must make wiser decisions now more than you ever before in your past. Realize what did not work, STOP doing it! If someone has not enhanced your spiritual development and destiny journey, disconnect from them; then step into your new. If you can't change how you make decision, you will never change your life. 2 Peter 3:17
Challenge yourself to change. Science tells us it takes 21 days to change behavior and launch a new habit or way of operating. If you want your new, you have to be bold enough let go of the old and step into the unknown. Assess what needs to change to make your desires happen. Now start your personal 21 Day-Challenge of Change…make it happen! Romans 8:31–32
Allow yourself to be used by the God who made you. II Peter 1:20-21 says "Above all, you must realize that no prophecy in Scripture ever came from the prophet's own understanding of things. Those prophets were moved by the leading of Holy Spirit, and they spoke from God." Invite God to use you according to His will, not your own. Watch Greatness manifest.
Know what you want…and stand on it. In Matthew 20:21, Jesus asked a simple question, "What is it you want?", . He asked with the expectation that the individual would give a heartfelt, honest response. Think about what you want in this glorious thing called life, and boldly go before the throne of God with your request.
Expect the enemy to attack. His job is to steal, kill, and destroy. So, don't be surprised when the attacks come against your greatness and your promise. When he seeks to undermine what God has promised you, remind him with authority who you are, and stand strong. The enemy cannot take what God has for you…unless you give it up willingly. John 10:10
  Welcome to 2021! It's yours to command. Are you ready???
Categories: Pursuing Purpose, Authentic Living, Personal Growth
/