Shopping Basket
Your Basket is Empty
There was an error with PayPal
Click here to try again
Thank you for your business!
You should receive an order confirmation from Paypal shortly.
Exit Shopping Basket
Dr. Brenetia Ad​ams-Robinson

​Transformational Life Strategist / Author
"Ushering Transformation for Joy-Filled Living!"
| | |
| --- | --- |
| Posted on 19 January, 2021 at 1:25 | |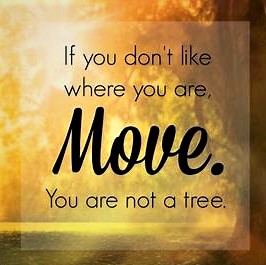 Making the decision to live a life of purpose and destiny is what most people desire, but very few actually achieve. Why? Because so many allow issues from the past to hinder forward movement and wind up stuck in mediocrity. These hindering issues, which I call Destiny Cripplers, if not dealt with will make it impossible to truly live the life you desire. If you really want 2021 to be your year, you must be mindful of destiny cripplers. They will invariably hinder you moving into all that God has for you. If you are still dealing with any of the following issues and you want to soar into your destiny, these cripplers must be dealt with.
1. Bitterness: Bitterness is known in the Bible as spiritual poison and a means by which many are defiled (Hebrews 12:15). It is the source of countless spiritual and physical problems in millions of lives. It is an underlying problem that generally doesn't manifest on the outside, but dwells within the individual, infiltrating the spirit.
2. Unforgiveness: Pondering on what you could've or should've done is ineffective and unhealthy. If you're dealing with your mistakes or facing your failures, forgive yourself. If you harbor unforgiveness against others, let it go. Colossians 3:13, tells us to bear with each other and forgive whatever grievances you may have against one another. Unforgiveness is a cancer that eats away at any potential for peace, joy, contentment, hope, and happiness.
3. Fear: Be careful of limiting yourself based upon what you feel you can or cannot do. You can do all things through Christ who gives you strength. If you seek to pursue destiny, you must be of good courage with the knowledge that if God leads you to a place, He has a plan. If you have internalized fear of where He is taking you, God can't lead you where you need to be.
4. Doubt / Worry: Negative attitudes and beliefs will undermine your efforts to fulfil your desires on your destiny journey. Beliefs such as "I could never be , it's too hard" may reflect what others have planted in your spirit. The attitude of worry and doubt will result in God's delaying that which is ordained for your. Worry shows a lack of trust in God's plan.
5. Pride: By all means, you must celebrate every small victory along your journey towards destiny. But don't get so caught up in your successes that you forget who gives you the wisdom, courage, open doors to make success happen. It's not by your might but God's. Puffed up pride will make it impossible for you to connect to those who can usher you into God's best.
6. Procrastination: If you don't do it, it won't get done. Making success happen means you will often need to do things you do not 'feel' like doing. It will often be so easy to put it off until tomorrow. Procrastinators to attend to comfort tasks easily and delay difficult issues. Just remember that there will always be a tomorrow to fall back on; but if you continue to fall back on those tomorrows, they will eventually run out and you will be left looking back on your life with a bunch of shoulda, woulda, couldas.
7. Low Self-Value: No sense of who you are and what value you bring to the table. This goes hand in hand with doubt and worry. It takes a bold, audacious spirit to take the position that your destiny is worth fighting for. In order to do that, you must be confident in who and who's you are.
8. Blame Mentality: Placing blame for the circumstances that you are in does nothing more than give you excuses for limitations in your life. It conjures up a directory of defenses for underachieving and allows justification for not moving forward with positive action and soaring to destiny. In actuality, the blame for you not being the you that you are destined to be, dwelling in mediocrity and misery lies squarely with YOU. Don't fall in to the blame game trap. You will always be mediocre.
9. Avoidance of Issues: Avoidance is an unsuccessful method of dealing with conflict which attempts to avoid directly confronting the issue at hand, i.e., changing the subject, putting off discussions until later, the silent treatment or simply not bringing up the subject of contention. Conflict avoidance is only a temporary measure, which solves nothing. There will be many problems along the path of destiny. If they go unresolved, your destiny will go unrevealed.
10. Day Dreaming: Hoping for a Miracle: Unwavering faith is absolutely essential for every step you take on your destiny journey. It is mandated by God in order to have a right relationship with him. But faith without works is dead as it gets. You can say you are believing God for a miracle, then do nothing to walk into that miracle. That's not faith; it's day dreaming. You must do your part in the authority of faith.
11. Jealousy / Envy: Connecting to Destroyers: Make no mistake, as long as you are on the rise to soar into your destiny, you will have to deal with haters. They are not the problem. The problem are those individuals you have connected to who are envious and jealous. Be careful who you allow in your atmosphere. Just as deadly, is you being jealous of others. Find your own excellence…don't hate on others for theirs.
12. Your mouth: Your mouth can kill your destiny quicker than any deadly poison in your body. Watch what you say, how you say it, and even when you say it. You must squelch the negative thinking in what comes out of your mouth; and be wise on who you speak your dreams to.
13. Unwise Decision Making: Ensure that your decisions are based on your communication to God, not your connection to worldly things. That means you have to be careful who you hang with, who you listen to, what you allow in your ear-gate, eye-gate, or mind. Keep your focus on Godly things, and He will always lead you in His ordained direction.
14. Idolatry / False Gods: Is there anything in the worldly realm that pushes you to do things you should not or not do things you should? Are there any areas of your life that keep you from fervently seeking the relationship with God you know you need because you know it's not aligned with God's expectations? Those things are your false gods, and you are a victim of idolatry. Lay it at the altar; and let it go.
15. People Pleasing: This is a killer that MANY fall into. We do or don't do because we fear or have concerns about how others will feel about what we do. We fear we will loose 'friends', that someone may no longer want to be around us. Pleasing people literally makes it impossible to please God. Without God's favor, your destiny will forever be a mystery.
Categories: Pursuing Purpose, Family Dynamic, Toxic Relationships
/