Shopping Basket
Your Basket is Empty
There was an error with PayPal
Click here to try again
Thank you for your business!
You should receive an order confirmation from Paypal shortly.
Exit Shopping Basket
Dr. Brenetia Ad​ams-Robinson

​Transformational Life Strategist / Author
"Ushering Transformation for Joy-Filled Living!"
| | |
| --- | --- |
| Posted on 11 February, 2021 at 23:05 | |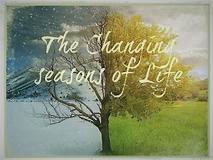 One of the most difficult questions in life is why different people came into our lives, what they came for, and why some stay and others leave. Some cause heartbreak, some bring us joy – all of them touch our lives in a unique way, and most will leave a lasting impact...one way or the other. It's the lessons we learn from them that remain.  How we process the emotional impact determines if the connection brings us closer to our purpose or take us further from it.
On poet stated that people come into your life for a reason, a season, or a lifetime. To truly clarify what that means, the following summarizes the impact of those human connections. When you know which category individuals fall into, you will better understand why they connected to you or why you connected to them; and then you will know whether to hold them close or let them go.
Reason Connections:
When someone is in your life for a REASON, it is generally because God is responding to a need you have expressed. They have come to assist you through a difficult time; to provide you with guidance and support in a specified situation; or to aid you physically, emotionally, or spiritually in certain circumstances. They are there for the reason you need them to be. Then, without any wrongdoing on your part or at a specified time, this person may say or do something to bring the relationship to an end. They may pass away, walk away, or act in such a way that you have to take a stand and ask them to leave. Whatever the situation, when the reason has been fulfilled, the relationship will come to an end. What we must realize is that their work is done; and when that time comes, you must let them go, and move on. Hanging on after their reason has been fulfilled will lead to less than positive outcomes.
Season Connections:
Some people come into your life for SEASON. This person is connected to you for a dual purpose. Generally, not only will they pour into you; you will pour into them as well. They come because it is time to share, grow or learn. They are purposed to bring you new awareness, new love, new life, and new lessons. These season relationships are generally longer than reason relationship, and for that reason are often harder to let go of or release. The time and experiences you share will help both of you grow closer to that person God meant for you both to be. The experiences you share during the time you spend together may be new and different; it may be uncomfortable and stretching; it may bring unbelievable joy or it could present insurmountable pain. Whatever the experience, if it is emotionally processed through faith, you will be stronger for it, and more strongly positioned for your destiny. These connections teach you lessons that you would never fully understand without them being in your life. These connections are the ones that are greatly confused with lifetime relationships. But when God says it's over, you must let them go.
Lifetime Connections:
Other connections are for a Lifetime. Lifetime relationships are just that -- for your lifetime. The difficulty is that most assume that lifetime relationships are basically family members. But be assured, that is not always the case. So just to clarify, it is absolutely fine to expect blood relation family relationships to be lifetime connections…when those connections are healthy, loving, and supportive. However, some blood ties can be very detrimental, and may need to be considered season or reason. To that end, some blood relations may need to be released, or be managed with the proverbial long-handled spoon. Just because they are blood, does not mean they are all lifetime connections. Lifetime relationships are those proven connections that you know will always be a soft place to land. These relationships provide a support foundation through good and bad times, are encouraging and promote emotional wellness, and are there for you no matter the situation. These relationships are a true 2-way street of support and inspiration that endure. These relationships become family, with unshakable bonds. 
Knowing when to let go of reason and season folk, and when to fight for lifetime connections is the difficulty, and sometimes the downfall. Hanging on to reason or season folk past their time will leave your life turmoil, hinder your elevation to your next level, and turn a God-connected purpose into distressing drama. This is where prayer and wisdom through Christ comes in to play. When the relationship becomes too difficult and truly shakes your peace, go into prayer, tune into your spiritual wisdom, and listen to what God has to say.  When He give you an answer…listen! When the reason is done, and the season is over…LET THEM GO! 
HINT:  God always expect you to FIGHT for a marital relationship until He confirms otherwise.  All others are subject to review through leading of the Holy Spirit:).
Categories: Authentic Living, Right Relationship, Joy-Filled Living
/